Curriculum Vitae Floris A.C. Naaijkens
Current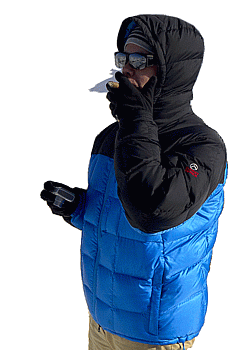 2017 started with a SARS-like virus infection in Ukraine, and I was challenged. Big time. The companies need rebalancing and new business, as tax-evaluation brings many issues to the fore, that need addressing. Me and my love will get serious in new offshore developments.
The new year of 2016 started with Chicagunja virus in Suriname. Precursor to things to come, I guess. But then it brought me the love of my life, and I readied myself to clean the companies, and find new endeavours.
2015 was a personally heavy year as my mother passed away after a 15 years of heart-problems and transplant-issues. Business-wise it brought little changes, as I had to process personal exhaustion and had to refind my balance.
In 2014 I went to back to Molos again; We refocussed on two companies, one for senior consultants, one for development and backoffice specialists. We created a Animal shop online, ZooXL.
In 2013 I moved from Λεμεσός to Germasoyeia. I will focus on growing the Group of Companies, building ZOOXL and the Beverage Import Company.
Also, I will focus on the rental market with a new company, Diadomo, together with multipe investors.
2012 brought a new venture with ZOOXL, an import/export company with an online petstore. Best prices in the business. And since we don't like to sit still, we became a venture capitalist with an up and coming Beverage Import Company.
In 2011 I took on new resposibilities for the FOMC Group in Cyrpus, with multiple companies in the offshore industry.
Finally, I completed what I started in 2008, and fully emigrated to Limassol, Λεμεσός in The Republic of Cyprus in 2010.
I created realtor software for De XML Makelaar, which helps realtors to get online.
Basically a retired IT professional, I seem to work harder and play harder...
And of course, I stood on the four highest non-climbing mountains (> 10,000 ft)
in Europe: The Eiger, The Jungfraujoch, The Gornergrad and Kleines Matterhorn,
and smoked a cigar on each. Goal fulfilled! Tough smoking at -27C and low oxygen!

2009 brought the creation of an Online Forex University in Ras Al-Khaimah and the founding of a Managed Desktop company in Dubai, preparing for expatriation.

In 2008 I completed a role as Testing Department head and Change manager at ADP Nederland B.V.

In 2007 I held a position as project and programme manager at GMac/RFC for the GMac-CE and NL subsidiaries in The Hague.

In 2004 to 2006 held positions at ABN Amro Asset Management and InterAcces; as Project manager and Test manager. In 2006 I also went on a nice, well deserved, holiday to Hawai'i with a girlfriend... I'll never fly tourist class again.

In 2003 and 2004 I wrote a completely portable reservation and ordering system with Linux, PHP, Apache MySQL, Oracle and PHP.

You can send GPG/PGP encrypted email to fnaaijkens@gmail.com; It is registered with wwwkeys.eu.pgp.net.
I'm listening to this speech by Harry S Browne, a great libertarian: